About us
Mitzvah Day brings thousands of us together to give our time, not our money, to charities which need us.
Team
Dan Rickman – Executive Director
Dan@mitzvahday.org.uk + 020 3747 9962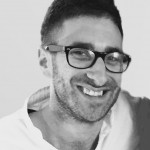 Dan is responsible for Mitzvah Day as a whole. He has an overview on all the office's work and supports the team to deliver amazing Mitzvah Day projects in November and year round.
Charlotte Agran – Interfaith Coordinator
Charlotte@mitzvahday.org.uk + 020 3747 9961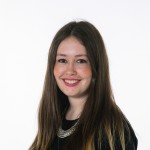 Interfaith is one of Mitzvah Day's biggest areas of work, and Charlotte works with leaders and grassroots volunteers from all faith groups and none to bring people together.
Jacob Forman – Project Coordinator
Jacob@mitzvahday.org.uk + 020 3747 9964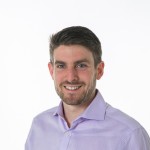 Mitzvah Day every November is an immense and international undertaking, and Jacob manages it both logistically – pairing volunteering partners with charities – and globally, establishing links with Jewish communities abroad to spread our work across the world.
Simon Rothstein – PR & Communications
Simon@mitzvahday.org.uk + 020 3747 9960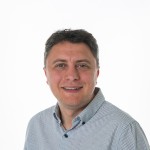 Simon is a freelance public relations and social media expert, with 15 years' experience working in, and with, the media. He handles all PR and communications for Mitzvah Day.
Gabriel Webber – Engagement Officer
Gabriel@mitzvahday.org.uk + 020 3747 9960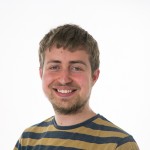 Gabriel works part-time for Mitzvah Day as our Engagement co-ordinator. He is responsible for our database and website.
Jacqui Rickman – Bookkeeper
Jacqui@mitzvahday.org.uk + 020 3747 9960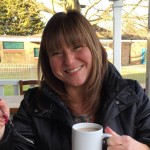 Seasonal Coordinators
Every year we hire one or two seasonal coordinators to join our team.
If you are interested in joining the team this year please email Dan@mitzvahday.org.uk for more information. 
Board of Trustees
Laura Marks – Founder & Chair Laura@mitzvahday.org.uk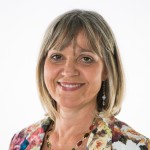 Laura was a planning director of the country's largest ad agency AMV.BBDO building strong brands for her clients,  before deciding to work full time in the Jewish community.
Laura was elected Senior Vice President of the Board of Deputies of British Jews in 2012 and held the position until  May 2015.
Laura set up Mitzvah Day in 2005  and it became a charity in 2008.  
Laura chaired the government's inter faith project – A Year of Service and is now Advisor to the new Sedaqa Day, the Muslim's own Mitzvah Day.
Laura was awarded an OBE in the Queen's New Years' Honours list for her work building inter faith relationships. 
Daniela Pears – Interfaith Chair Daniela@mitzvahday.org.uk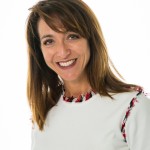 Daniela qualified as a chartered physiotherapist and returned to her profession once her children had grown, as a volunteer for Jewish Care. Frequently taking her 3 children to visit the elderly She says 'social action' is in her blood. Daniela soon got involved with Mitzvah Day as a coordinator for South Hampstead Synagogue .
Thriving on  community engagement Daniela became a trustee and Interfaith chair in 2010. Always keen to meet people of other faiths Daniela felt engaging in Mitzvah Day (and now MitzvahvDay 365) was  a brilliant way to befriend and break down social barriers enabling neighbours to learn how they can support local charities together.
2014-15 Daniela was appointed Mayoress of Camden as an acknowledgement of her work across the inter faith and social action sector.
Lee Sidney – Lee@mitzvahday.org.uk
Ben Rich
Emma Bondor
Edwin Shuker