Join us on Tuesday 12th May at 6pm-6.40pm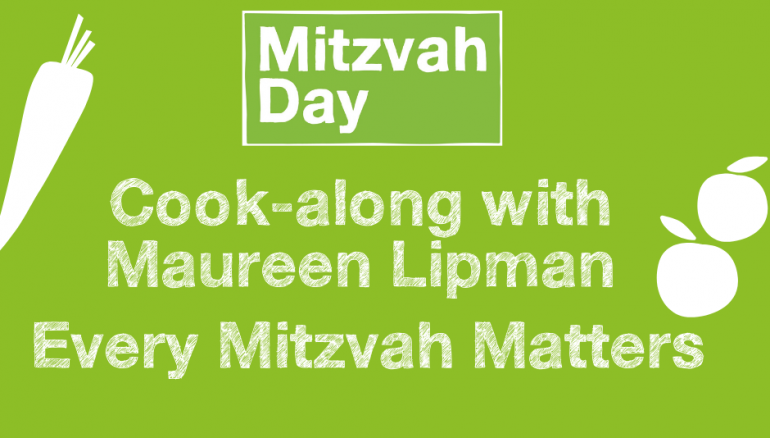 Category: Uncatagorised
We can't all be heroes but we can all do small acts of kindness for others. Whether you are cooking for family or friends, an isolated neighbour or vulnerable person in your local area, join us as Every Mitzvah Matters.
We will cook-along, at home and make a meal to give away to show we care. Led by film and TV star, and magnificent Jewish mother, Maureen Lipman, we will all come together from the safety of our kitchens, to make a warming, hearty and love-filled container of easy-to-make vegetable soup.
Using whatever vegetables, stock, grains or beans you have in your kitchen we will cook together and show others that we care.
If you would like to run a follow-up cooking session in your community, on or offline, please get in touch on info@mitzvahday.org.uk to learn more.
In partnership with the Barnet Multi Faith Forum, Nisa Nashim, Your Neighbour.org and UJS.