Laura Marks: Building bridges between faiths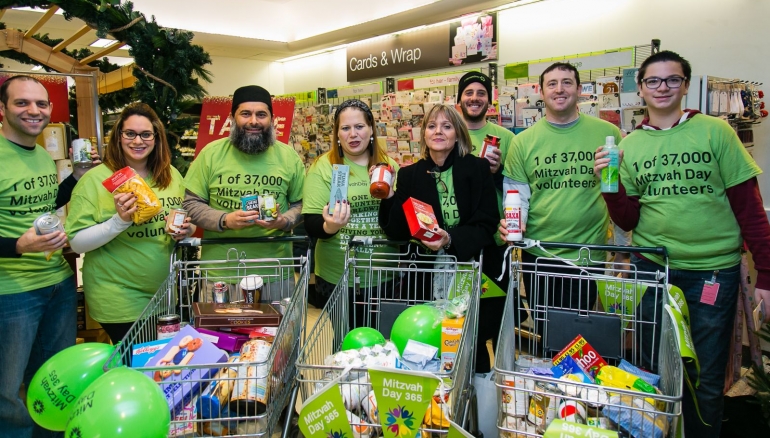 Category: Uncatagorised
Laura Marks OBE, our founder and chair, writes:
A rabbi and an imam walk into a kitchen…
That actually happened on 22nd November 2015. Mitzvah Day made it happen.
But not just rabbis and imams and not just kitchens. On Mitzvah Day, volunteers from across seven faith communities and none came together to work on meaningful social action projects.
But 'meaningful' isn't just about the end result of the project. Mitzvah Day is there to give our 40,000 volunteers an individually meaningful experience as well. The spark that happens when people join forces, and do good deeds while chatting and sharing anecdotes and recipes: that's what our work is about.
Immediately after the terrorist atrocities in Paris, being able to introduce a French Jew living in London to a British Muslim and send them to entertain residents of a retirement home together: that's what our work is about. Or helping a Jewish sixth former to bring a food collection project to their whole non-Jewish school: that's what our work is about.
We embody the current political imperative for integration, engaging people in local community and bringing people who are different, together.
Volunteering on a Mitzvah Day project highlights what everybody has in common:
Everybody's humanity.
Everybody's striving for community.
Everybody's caring.
Everybody's ability to contribute.
Every time a Muslim and a Jew peel potatoes side by side, it builds bridges, challenges stereotypes and makes our streets safer.
Interfaith integration is not just for rabbis and imams and religious leaders. It's all the more important at a grassroots level.
We are driving this agenda, bottom up.
Do join us.