Can you help to Save a Life this Mitzvah Day?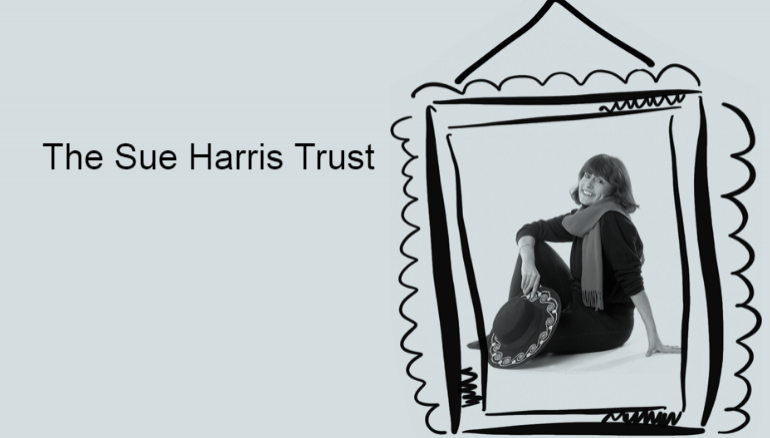 Category: Uncatagorised
Twenty five years ago one woman launched a campaign to try and save her life. That is now the Sue Harris trust. 
So, on the 25th anniversary of her campaign, we're launching an initiative to recruit a new generation.
The following article, written by Lionel Salama has recently appeared in the JC .
It was 1993 and Yom Kippur had just ended. I gulped down a coffee, scoffed some sponge cake and dashed to the office to wait for the first calls. We had launched the Sue Harris Campaign in synagogues all over the country with 100,000 leaflets.
Sue herself addressed 150 audiences — from charity balls to Friday night dinners — with a simple, message: "I'm Sue Harris, I have leukaemia and one of you could save my life."
The first call that night came from Nigel Savage, founder of Hazon, the American Jewish environmental organisation. A few more trickled in but it was hardly a rush. I decided to call it a night.
We had no email and no social media 25 years ago. This campaign was strictly old school, so what did we expect? Slowly though, the response grew and we hired someone for three months to manage the campaign. The incredible Lizzie Rosenfelder is still with us. She organised recruitment drives in synagogue halls, where hundreds queued to give blood for testing. Donors were found for others; but not for Sue.
When a bone marrow donor was found in America, everyone was elated. But two days before she was due to go to hospital, a message was left on her phone. The donor had pulled out. It was shocking news and a shocking way to deliver it. A second donor emerged in Germany but her condition had worsened beyond the point at which it could work.
By the time she had finished campaigning, Sue had added almost 15,000 Jewish donors to the UK's national registry. At the time, it was the biggest ethnic group on it and has undoubtedly helped save lives. We had also met other Jewish patients, so decided that we couldn't stop.
A trust was established in Sue's name, which has aided patients worldwide, and helped establish Israel's stem cell donor registry, funded a health economics study that changed the course of umbilical cord collection in the UK and sponsored a clinical trial whose outcomes are saving lives.
Fortunately, the medicine for treating those with blood cancer has advanced considerably. Had Sue been diagnosed ten years later, she would have been treated with a drug that would have probably kept her alive. But despite the advances, unrelated stem cell donors (as they are now more commonly called) are still needed for about 1,000 Jewish people every year.
For Ashkenazim there's a 25 per cent chance of them not finding one, Sephardim 50 per cent and, for those with a parent from both, up to 90 per cent. There's also a clinical preference for the donor to be aged 16-24. That means those recruited for Sue's campaign are now of little value.
What's involved?
Simply swabbing the inside of your cheek could mean the difference between life and death for someone with leukaemia or another blood cancer.
In the coming year, about 1,000 Jewish people around the world will be faced with the challenge of finding an unrelated stem cell donor (i.e. someone not from their family) to have a chance of beating blood cancer.
The unrelated donor needs to have the same tissue type and, since this is influenced by ethnic origin, a Jewish patient is more likely to find a match from a Jewish donor.
If you're aged between 16 and 55, and in good health, you could be that unrelated donor – a life-saver.
Perhaps this will be for Roni Cohen, a 27-year-old Israeli woman, living in Hod Hasharon. She was due to get married to her fiancée, Bar, this month. Instead, she is in an isolation room in hospital, fighting for her life. Roni had been in the throes of organising their wedding when something seemed to be very wrong: she started to su¬ffer neck pain, the roof of her mouth swelled up, and blue marks appeared on her legs. Roni was diagnosed with Acute Myeloid Leukaemia.
She needs to find a matching stem cell donor to save her life. Roni's doctors have searched the worldwide database of potential stem cell donors for a match, without success.
Will you come forward as a potential donor, not just for Roni but for any patient, Jewish or non-Jewish, who needs a stem cell transplant?
It couldn't be easier: a sample of your saliva is taken from a swab of the inside of your cheek. It only takes a minute. The sample is then sent to a lab for analysis, and the tissue type is recorded on an international database. If you turn out to be a precious match, you will be asked to donate stem cells (usually in a straightforward procedure from your bloodstream, with the stem cells swiftly replenishing). The resulting transplant to the patient can give them years or decades of life they would otherwise have lost.
Please consider adding the DKMS Save a Life Project to your 2018 Mitzvah Day Activities.
Together we can really make a difference!