Have your say!
Category: Uncatagorised
Mitzvah Day 2019 was filled with amazing projects, incredible ideas and wonderful volunteers.
We would love to hear from you all about your experiences so that we can make sure that MD2020 continues to build on these successes and that as a team we can continually work towards providing even more support.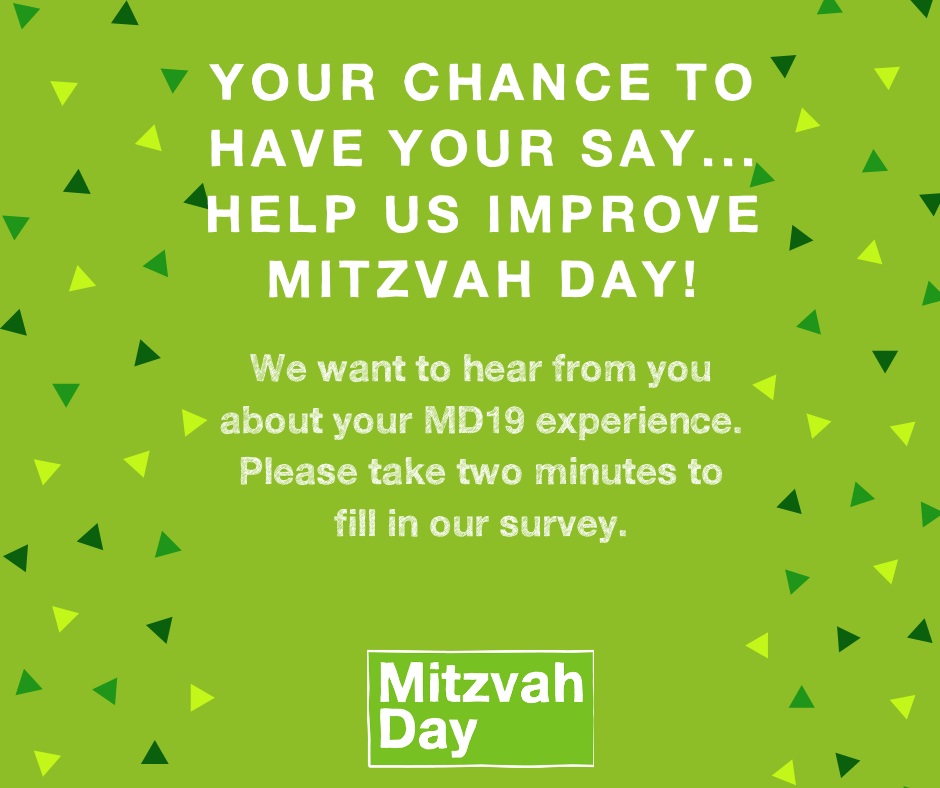 Please select the relevant survey from the links below to share your views and experiences with us. Your feedback is invaluable!
Please respond by Monday 16th December. 
UK 
Youth Groups, Scouts and Guides, JSocs 
Non UK
Youth Groups, Scouts and Guides, JSocs