How is volunteering changing in the UK?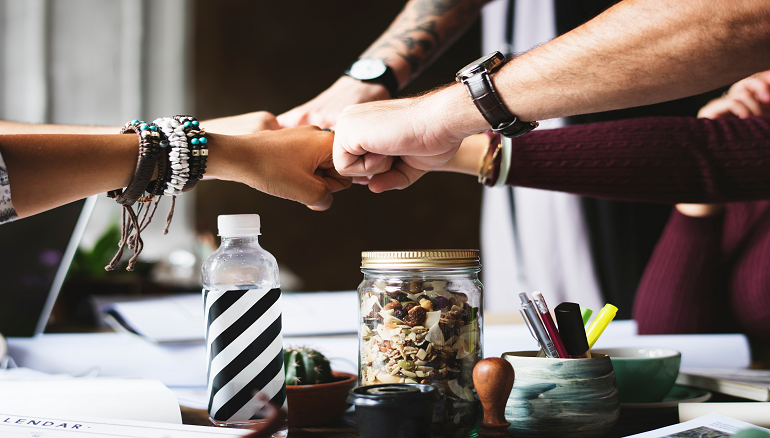 Category: Uncatagorised
The world we live in now seems to be changing ever more rapidly. Uncertain political climates and ever-increasing technological developments impact our daily lives and affect how and when we interact with those around us.
The Volunteering sector is certainly not immune to these changes and understanding how and why trends can affect the way that people want to give their time can help us to adapt our approach and shape our strategy for the future. By understanding how volunteering is changing we can develop a better understanding of how to implement meaningful projects and find new ways to engage with and support volunteers.
In 2015 the Commission on the Voluntary Sector & Ageing published its findings on the impact of demographic change and our aging population.
A key learning from this was that we should all examine the types of volunteering activities that we offer and ensure they are high quality, meaningful opportunities, that encourage more of this age group to get involved.
We need to factor in that older people now and in the future are likely to face ever-increasing demands on their time. The abolition of compulsory age-related retirement has meant that people are now working for longer. Even after retirement, available free time is limited with many finding themselves taking on caring responsibilities. Longer life expectancy often results in retirees having to provide full-time care for a spouse, and with the increase of the number of women in the workplace, those in retirement are often expected to take on childminding responsibilities for the younger family members. The need to offer flexibility and to enable older people to shape their own projects and opportunities is increasingly more important if we are to keep them engaged.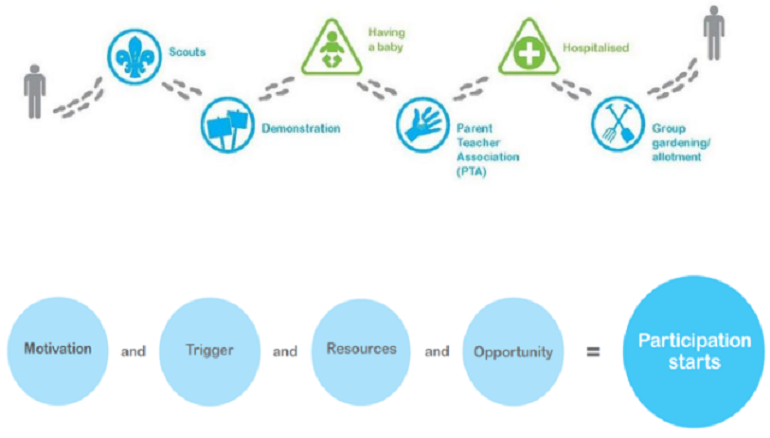 The Pathways through Participation research project analysed data gathered from volunteer managers and produced this graphic showing how volunteer engagement takes on the form of a journey. If we are looking to increase participation, then we should look to build in the flexibility and pathways needed in order to support people on this journey.
Volunteering has fallen in most age groups since 2013-14 with the most noticeable drop occurring in the 25 to 34 and 50 to 64 age group. Both groups saw a drop of 10 percentage points to 57% and 62% respectively between 2013-14 and 2016-17.
The recent Community Life Survey found that in 2016-2017 whilst around a fifth (22%) of adults said they had taken part in formal volunteering at least once a month, that figure rose to nearly two-thirds of adults (63%) who had engaged at least once a year. This further demonstrates that by offering a single dedicated day, we can reach out to and engage the 40% that are not able to commit to more regular volunteering.
One of the key strengths of Mitzvah Day is that it offers volunteering in a way that fits in with people's lifestyles and demands on their time. One single day of action can introduce those who would not normally be able to commit their time to the benefits of social action, providing a way for them to get involved and to make a difference.