Mitzvah Day events in London and Manchester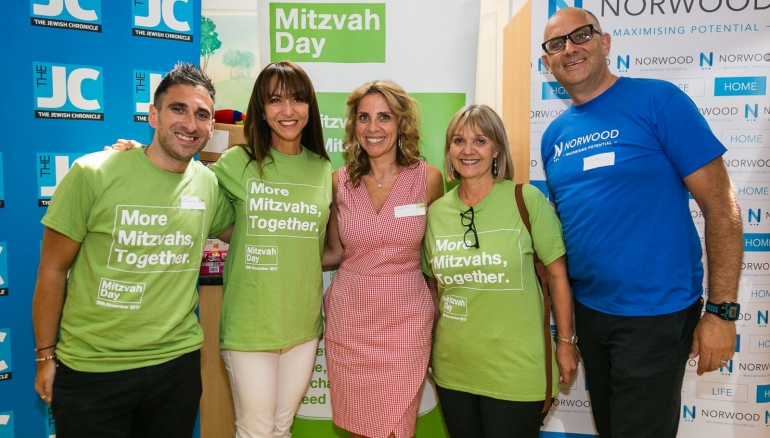 Category: Uncatagorised
Mitzvah Day Launches 10 Year Anniversary Campaign at Norwood
The tenth anniversary year of Mitzvah Day got under way with a launch party and social action event at Norwood's Kennedy Leigh Family Centre on Sunday 8th July, with more than 100 people of all ages gathered in Barnet to celebrate and hear more about this year's theme. Click here to view the highlights video which shows some of the action from the day.
Those attending the launch included Facebook Vice President Lady Nicola Mendelsohn, Deputy Mayor of Barnet Councillor Caroline Stock, Mitzvah Day Founder and Chair Laura Marks, Mitzvah Day Interfaith Chair Lady Daniela Pears, Mitzvah Day Executive Director Dan Rickman, AJEX Executive Director Jacques Weisser and many of the people that Norwood supports.
Together they took part in two activities, making coasters for the centre's café and tending to the garden outside.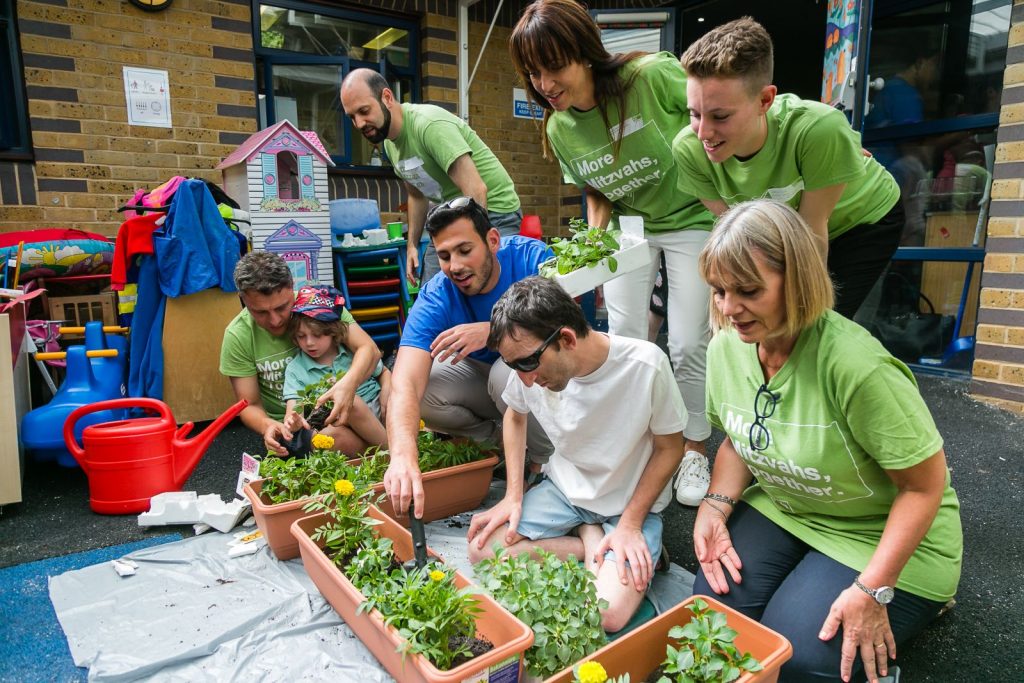 Addressing everyone, Mitzvah Day Founder and Chair Laura Marks said: "The core values of Mitzvah Day are all about loving kindness and that is going to be our theme for our tenth anniversary year. And we couldn't think of a charity that was more about acts of loving kindness than Norwood. Mitzvah Day is all about people doing things for charities that need us and charities that matter to us. Our deeply held belief is that together, bit by bit, we can do something that really makes a difference to society".
Norwood is one of the UK's leading Jewish charities, and has worked in partnership with Mitzvah Day for many years.
Norwood Chair Neville Kahn said: "I am delighted that we could host the Mitzvah Day launch at the Kennedy Leigh Family Centre. Norwood has been involved from day one and our involvement has grown from year to year and this year we are expecting more than 200 people to take part at Norwood, including at least 50 or 60 people who we serve. It's wonderful seeing the people we serve, their families and our volunteers taking part in Mitzvah Day – it truly is a highlight of the year".
The Manchester launch at Heathland Village brought smiles all round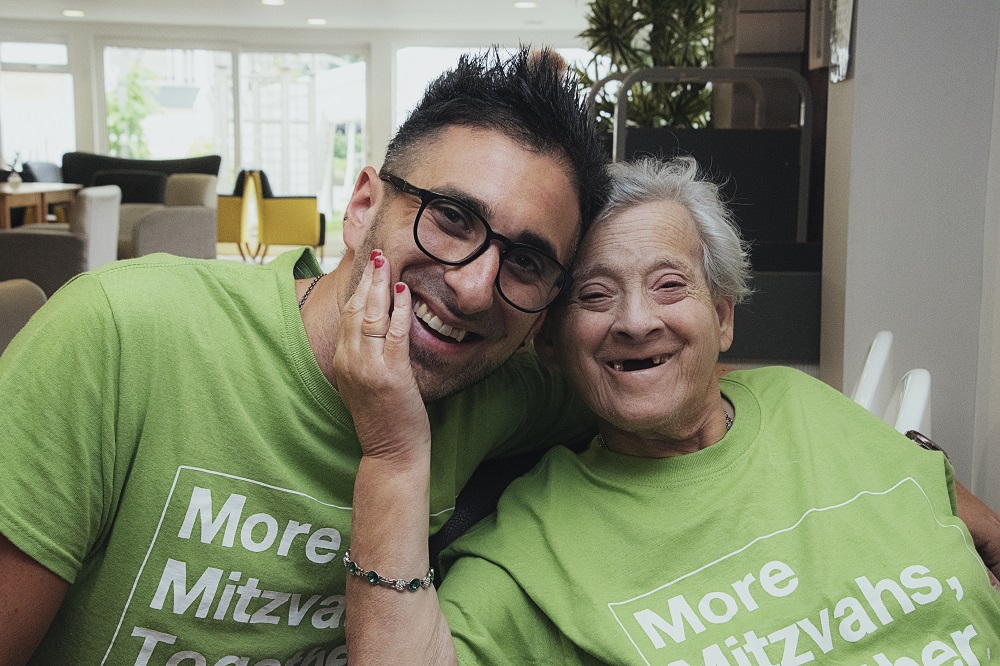 Twenty five volunteers from Jewish communities and organisations all over Manchester and the North West of England attended the Northern launch party at the Heathland Village care home, run by social care charity The Fed, in Prestwich, Manchester. As well as hearing about the plans for this year's Mitzvah Day, the volunteers also mingled and danced with residents of the care home, listened to live music and enjoyed a full English cream tea.
Those involved came from Manchester Reform Synagogue (Jackson's Row), Menorah Synagogue, the Friendship Circle, the League of Jewish Women and The Fed. They were joined by volunteers and members of Langdon, a Jewish charity that supports people with learning difficulties. There were also a chance for guests to share stories about their involvement in Mitzvah Day.
Mitzvah Day executive director Dan Rickman said: "I was delighted at the turnout for our Northern launch event, reflecting the diversity of the Jewish community in Manchester and beyond. It was great to hear stories of previous Mitzvah Day projects, many of them dating back to the start in 2008, and to hear about ideas for the months and even years ahead. A particular poignant moment for me was getting to meet up with Rabbi Dr Reuven Silverman, of Manchester Reform Synagogue, who has a long connection with my family. He was the rabbi who conducted my mum's batmitzvah ceremony at Edgware and District Reform Synagogue and was then our rabbi when we lived in Manchester during my youth."