Congratulations to the UK's new Prime Minister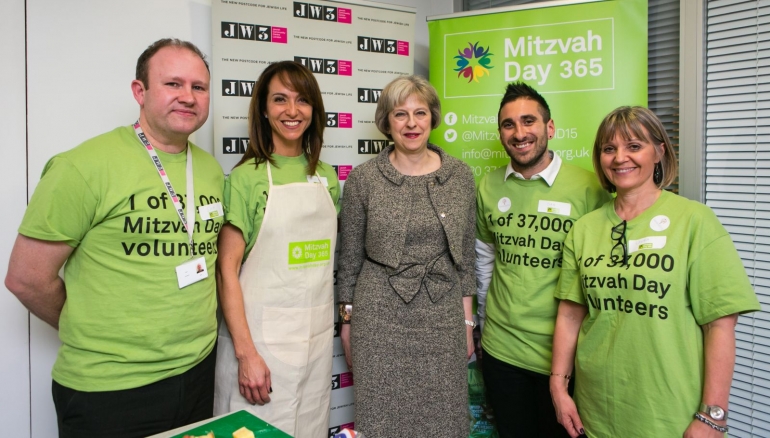 Category: Uncatagorised
Mitzvah Day founder and chair Laura Marks OBE has congratulated Theresa May on her appointment as Prime Minister.
She said: "Theresa May has been a vocal and indeed a physical supporter of Mitzvah Day and has really understood the importance of our work, both as a Jewish organisation giving back to society, and also our unique success in bringing faith groups together.
"We wish her every success as Prime Minister and, at a time of heightened racial tensions, we most warmly invite her to continue to be one of 40,000 Mitzvah Day volunteers."
As Home Secretary, Theresa May took part in a Mitzvah Day partnership with our Muslim counterpart Sadaqa Day. Speaking at the time, she said: "This event – and hundreds like it around the country – show how coming together can help us create resilient, cohesive communities. By working with each other, we can help to build a stronger Britain."
We look forward to working with the Prime Minister again soon!