Uniting with the Brent Punjabi Association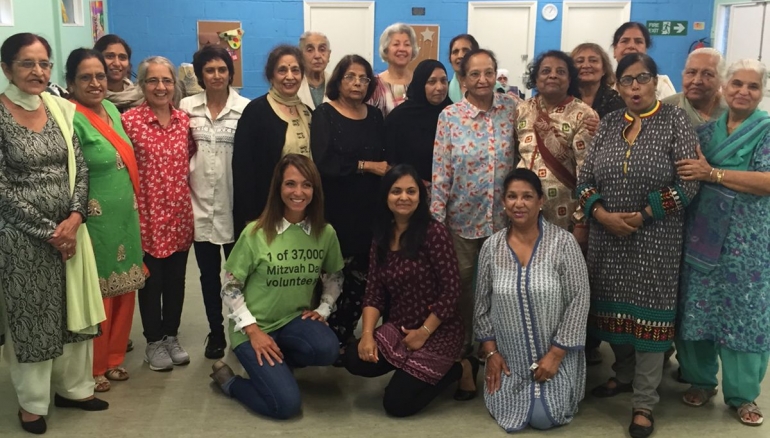 Category: Uncatagorised
Mitzvah Day's interfaith chair, Daniela Pears, joined the Brent Punjabi Association to organise five-faith cooking and dancing events for this year's Mitzvah Day.
Daniela and her daughter Sabrina enjoyed a day of socialising, eating and Bollywood dancing with the group, which contains people of all faiths.
They arranged that Jewish, Hindu, Sikh, Muslim and Catholic women will all get together for Mitzvah Day on Sunday November 27 to cook for a local shelter and dance for a local care home.
Daniela said: "The Brent Punjabi Association are a model of interfaith work and volunteering – they already for the Sudbury Neighbourhood Centre, which cares for elderly and disabled clients, and support Sufra NW London, the Muslim run food bank in Neasden. They also cooked a delicious lunch!"