Mitzvah Day leads way as part of Interfaith Week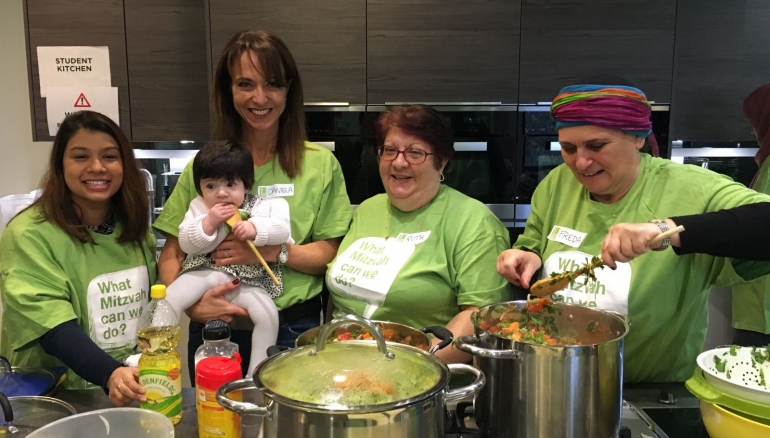 Category: Uncatagorised
Interfaith Chair, Daniela Pears reflects on Mitzvah Day's participation in this year's Interfaith week.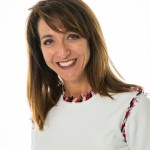 With Interfaith Week falling a week before Mitzvah Day, we arranged special early interfaith Mitzvah Day projects to take place.
It was absolutely wonderful to have two interfaith cooking sessions at the Muslim run SUFRA Food Bank and Kitchen in their new food bank kitchen in Neasden. This gave us the opportunity to bring volunteers from local faith communities together.
 The first session saw ladies from the local Punjabi community, Ahamdiya Muslims and Jewish volunteers all peeling and chopping together to make delicious vegetable biriyani and apple crumbles. We prepped food to a background of Bollywood music, sharing recipes and having a wonderful heartfelt experience together providing healthy food for those who are hungry.
 The second session brought together volunteers from Neasden Temple, having introduced them to 'SUFRA Food Bank' several years ago by facilitating donations of leftover sweet foods following the festival of Diwali. This was also an 'intra-faith' event with Rebbetzin Alison Harris and her daughter from Wembley United Synagogue and Rabbi Frank Dabba Smith from Mosaic Progressive and Liberal Synagogues.
A final cooking session for Interfaith week happened yesterday, Sunday 20th November, at JW3, where Jewish and Muslim teachers came together to look after the homeless who are being hosted at St Marys Church, Primrose Hill night shelter.
Finally last Tuesday, we hosted a tea for the elder members of faith communities in Camden together with The Mayor of Camden, Nadia Shah, at Camden Town Hall. This was thoroughly enjoyed by our guests from Bloomsbury Baptist Church, South Hampstead Synagogue, Lutheran Church and Ahmadiya Muslim Community and Palmers Green Mosque. Everyone enjoyed an interesting tour of the Council Chamber and Mayor's Parlour, where the Mayor explained the history of the various sceptres and mayoral chains displayed in the glass cabinets. This was followed by a delicious Hermolis tea in a totally decorated room filled with our wonderful helium-filled Mitzvah Day green balloons and banners.
 All the Interfaith Mitzvah Day volunteers expressed their enjoyment and appreciation of doing something meaningful together, and agreed that preparing and sharing food together was a wonderful way of sharing warmth and friendship, coming together to act and express their mutual desire to help those in need.

To find out more about Mitzvah Day's Interfaith work please email Charlotte.