Charlie Agran: nappies, nappies, all around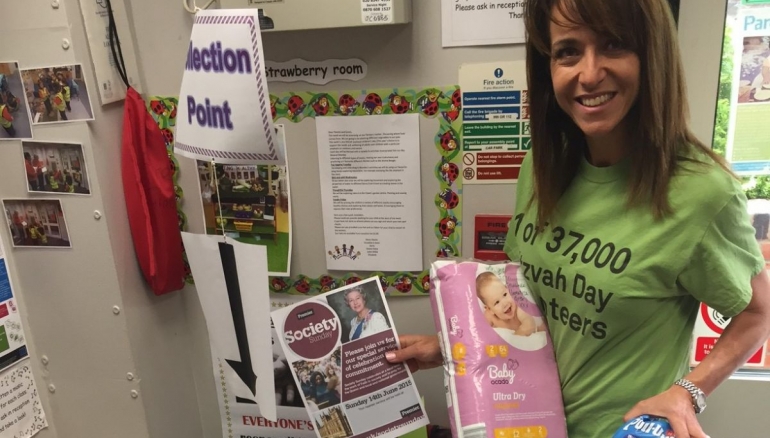 Category: Uncatagorised
From Charlie Agran, our interfaith co-ordinator:
In support of June 12th's Society Sunday, a Christian-led day of community goodwill, Mitzvah Day worked with primary schools and nurseries to run collections of nappies for asylum seekers. The project began in May and after popular demand was extended beyond our planned end date – allowing us to incorporate Refugee Week.
It was a simple project, but a special way for schools and nurseries to participate in social action and help asylum seeker children. Mitzvah Day provided schools and nurseries with details of their local support centres to which they should take their donations, whilst the schools and nurseries did the legwork and created big piles of nappies!
A big thank you from Mitzvah Day to all the schools and nurseries that showed such enthusiasm and participated in the project. We really loved seeing the photos of all the nappies you've collected!