About us
Mitzvah Day brings thousands of us together to give our time, not our money, to charities which need us.
Team
Georgina Bye – Chief Executive
Georgina@mitzvahday.org.uk + (44) 203 747 9962
Georgina joins Mitzvah Day on Monday 11th March 2019 from JDC Entwine and OLAM, two organisations focused around humanitarian aid, community revival and support for vulnerable Jews and non-Jews around the world.  Georgina has also worked for a number of other Jewish organisations – including University Jewish Chaplaincy and UJS – and is a seasoned educator, presenting frequently at Limmud Conference.
Debbie Drapkin – Operations Manager
debbie@mitzvahday.org.uk + (44) 203 747 9961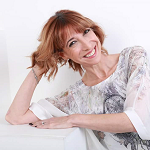 Mitzvah Day every November is an immense and international undertaking, and Debbie manages it both logistically – pairing volunteering partners with charities – and globally, establishing links with Jewish communities abroad to spread our work across the world.
Sabrina Pears – Project Manager
Sabrina@mitzvahday.org.uk + (44) 203 747 9963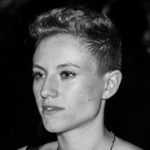 Recently graduated from Oxford Brookes University where she read anthropology, in 2016 Sabrina was in Australia where she took part in Mitzvah Day down under. Sabrina coordinates and assists Synagogues, Chederim, Primary schools and other Mitzvah Day groups with their projects.
Currently Recruiting – Interfaith Coordinator
team@mitzvahday.org.uk + (44) 203 747 9964
Simon Rothstein – PR & Communications
Simon@mitzvahday.org.uk + (44) 203 747 9960
Jacqui@mitzvahday.org.uk + (44) 203 747 9960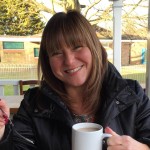 Board of Trustees
Laura Marks OBE – Founder & Chair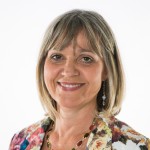 Laura was a planning director of AMV.BBDO, before deciding to work full time in the Jewish community. She set up Mitzvah Day in 2005, which achieved charitable status in 2008. Elected Senior Vice President of the Board of Deputies of British Jews 2012-2015, Laura went on to become Chair of the Holocaust Memorial Day Trust in 2016 and chaired the government's interfaith project – A Year of Service. Laura is now an advisor to the Muslim-led day of social action, Sadaqa Day and she co-founded the Jewish Muslim Women's Network, Nisa-Nashim. Laura was awarded an OBE in The New Year's Honours list for her work building interfaith relationships. 
Lady Daniela Pears – Interfaith Chair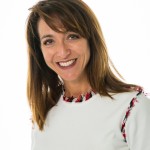 Daniela qualified as a chartered physiotherapist and returned to her profession once her children had grown, as a volunteer for Jewish Care. Thriving on community engagement Daniela became a trustee and Interfaith Chair in 2010. Daniela was appointed Mayoress of Camden in 2014 as an acknowledgement of her work across the interfaith and social action sector. In 2015 Daniela was recognised by the Prime Minister as a Point of Light, for her work in bringing faith communities together.
Lee Sidney – Vice Chair
Lee is a civil servant, working as an Assistant Director at HMRC, having joined in 2008 after three years at JLGB, first as Grants Officer and then as Operations Manager. Lee was also a trustee of JLGB, where he remains an active volunteer. He is a graduate of the Adam Science programme and currently sits on its advisory group. He also volunteers for CST and is on UJIA's Israel Experience Bursary Committee.
Ben Rich – PR & Strategy
Ben is a strategic communications consultant working across the Jewish community with current and former clients including Liberal and Reform Judaism, JCoSS, Council of Christians and Jews, March of the Living, Mitzvah Day, New Israel Fund, JPR and Pears Foundation. He regularly writes for the Jewish Chronicle and Jewish News, as well as contributing to The Times and Guardian, and is the creator of the JC Power 100. 
Michael Livingston – Governance
Michael is a civil servant and was a board member of JLGB where he led a governance review. His focus is on Mitzvah Day's governance and ensuring that we maintain best practice.
Judith Falb-Mizrahi – Strategic Development
Judith is a strategic consultant and former CEO of Idea Couture where she specialised in luxury brands and innovation. She has been the coordinator of Mitzvah Day in Mill Hill for many years. Judith works with the senior management team, focusing on our strategy and how we drive Mitzvah Day forwards.
Debra Morris – Treasurer
Debra works as a chartered accountant, she qualified at BDO. Previously she was the treasurer and a trustee of Jewish Women's Aid and was the Chair of Woodside Park Synagogue for 3 years. Debra is the group scout leader with 20th Finchley Scout Group.
.Edwin Shuker – International Development
Edwin is a Vice President of the Board of Deputies of British Jews and Vice President of the European Jewish Congress. He is an international activist and public speaker on the Middle East, particularly on the subject of Jews from Arab countries, with specialist knowledge of his native Iraq. Edwin has engaged in and supported numerous projects promoting human rights and freedom in the Middle East.
Peter Oppenheimer 
Peter Oppenheimer is Chief Global Equity Strategist and Head of Marco Research in Europe at Goldman Sachs. Peter joined Goldman Sachs in 2002 following previous posts at HSBC, James Capel, Hambros Bank and Greenwells. Peter is a trustee of the Anne Frank Trust UK and the Anna Freud National Centre for Children and Families. Peter also serves on the London School of Economics Investment Committee.