About us
Mitzvah Day brings thousands of us together to give our time, not our money, to charities which need us.
Team
Dan Rickman – Executive Director
Dan@mitzvahday.org.uk + (44) 203 747 9962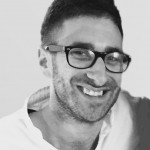 Dan is responsible for Mitzvah Day as a whole. He has an overview of all the office's work and supports the team to deliver amazing Mitzvah Day projects in November and year round.
Charlotte Agran – Interfaith Officer
Charlotte@mitzvahday.org.uk + (44) 203 747 9961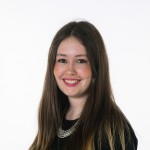 Interfaith is one of Mitzvah Day's biggest areas of work, and Charlotte works with leaders and grassroots volunteers from all faith groups and none to bring people together.
Debbie Drapkin – Operations Coordinator
debbie@mitzvahday.org.uk + (44) 203 747 9964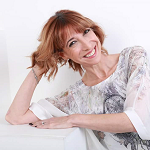 Mitzvah Day every November is an immense and international undertaking, and Debbie manages it both logistically – pairing volunteering partners with charities – and globally, establishing links with Jewish communities abroad to spread our work across the world.
Simon Rothstein – PR & Communications
Simon@mitzvahday.org.uk + (44) 203 747 9960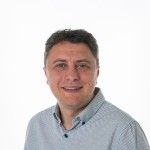 Simon is a freelance public relations and social media expert, with 15 years' experience working in, and with, the media. He handles all PR and communications for Mitzvah Day.
Gabriel Webber – Engagement Officer
Gabriel@mitzvahday.org.uk + (44) 203 747 9960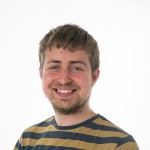 Gabriel is currently studying at Leo Beck College and works part-time for Mitzvah Day as our Engagement Officer. 
Sabrina Pears – Project Coordinator
Sabrina@mitzvahday.org.uk + (44) 203 747 9963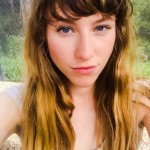 Recently graduated from Oxford Brookes University where she read anthropology, in 2016 Sabrina was in Australia where she took part in Mitzvah Day down under. Sabrina will be using this experience to help coordinate Synagogues, Chederim, Primary schools and other Mitzvah Day groups.
Jacqui Rickman – Bookkeeper
Jacqui@mitzvahday.org.uk + (44) 203 747 9960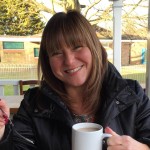 Board of Trustees
Laura Marks OBE – Founder & Chair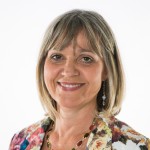 Laura was a planning director of the country's largest ad agency AMV.BBDO building strong brands for her clients,  before deciding to work full time in the Jewish community.
Laura was elected Senior Vice President of the Board of Deputies of British Jews in 2012 and held the position until  May 2015.
Laura set up Mitzvah Day in 2005  and it became a charity in 2008.  
Laura chaired the government's inter faith project – A Year of Service and is now Advisor to the new Sedaqa Day, the Muslim's own Mitzvah Day.
Laura was awarded an OBE in the Queen's New Years' Honours list for her work building inter faith relationships. 
Lady Daniela Pears – Interfaith Chair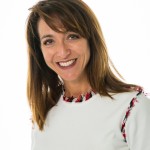 Daniela qualified as a chartered physiotherapist and returned to her profession once her children had grown, as a volunteer for Jewish Care. Frequently taking her 3 children to visit the elderly She says 'social action' is in her blood. Daniela soon got involved with Mitzvah Day as a coordinator for South Hampstead Synagogue.
Thriving on community engagement Daniela became a trustee and Interfaith chair in 2010. Always keen to meet people of other faiths Daniela felt engaging in Mitzvah Day (and now MitzvahvDay 365) was a brilliant way to befriend and break down social barriers enabling neighbors to learn how they can support local charities together.
2014-15 Daniela was appointed Mayoress of Camden as an acknowledgment of her work across the inter faith and social action sector.
Lee Sidney – Finance & Strategy 
Lee is a civil servant and an Assistant Director at HMRC, having joined in 2008 after three years at JLGB, first as Grants Officer and then Operations Manager. He is from Edgware and a member of Edgware United Synagogue where he previously served on the Board of Management for three years.
Lee was until recently also a trustee of JLGB where he remains an active volunteer. He is a graduate of the Adam Science programme and currently sits on its advisory group. He also volunteers for CST and is on UJIA's Israel Experience Bursary Committee.
Richard Laikin – Treasurer 
Richard is a member of New North London Synagogue, where he is one of the shul's representatives at the Board of Deputies, and also involved in a number of our social action initiatives. At the Board, he is a member of the Constitution Committee and of the Social Action Management Team. 
In his professional life, he works at Pricewaterhouse Coopers (PwC), where he focuses on clients in the energy and utility sector and is a sector leader in the water industry. He is a Trustee of the Chartered Institution of Water and Environmental Management (CIWEM), where he is also Chair of the Finance and Audit Committee and Deputy Chair of the Remuneration Committee. He also sits on a number of other boards, advisory groups and government committees in the sector.
Ben Rich – PR & Strategy
Ben Rich, a strategic communications consultant working across the Jewish community with current and former clients including Liberal and Reform Judaism, JCoSS, Council of Christians and Jews, March of the Living, Mitzvah Day, New Israel Fund, JPR and Pears amongst others.  Regular writer for the Jewish Chronicle and Jewish News as well as a contributor to The Times and Guardian and creator of the JC Power 100. A successor to Shoshana as Chief Executive of the Movement for Reform Judaism. Previously 15 years as Director of leading independent Public Relations Company Luther Pendragon and prior to that Deputy Policy Director of the Liberal Democrats (which used to be a political party).
Emma Bondor – Marketing & Advertising
A former Mitzvah Day participant who joined the board, with a background in broadcast journalism, communications, and events, Emma brings more than a decade's experience from working with senior stakeholders in international current affairs and is now looking to move into corporate communications.
Michael Livingston – Governance
Michael is a civil servant and was a board member of JLGB where he led a governance review. He is going to be focussing on our governance and ensuring that we become exemplars of best practice.
Judy Falb-Mizrahi – Strategic Development
Judith is a strategic consultant and former CEO of Idea Couture where she specialised in luxury brands and innovation.  She has been the coordinator of Mitzvah Day Mill Hill for many years, a great role model event in many ways. Judith is going to be working with the senior management team particularly on our strategy and how we drive Mitzvah Day forwards.
Edwin Shuker – International Development
Edwin Shuker is an Iraqi-Jewish business person and philanthropist. Born in Baghdad to a dwindling community that has been living continuously in that region since 586 bc. Edwin works to preserve Jewish shrines and sites to keep the link between Iraq and its displaced Jewish community.
Edwin is Vice President of the European Jewish Congress and a member of the Executive of the Board of Deputies of British Jews. An international activist and public speaker on the Middle East and in particular the subject of Jews from Arab countries, particularly his native Iraq. Edwin has engaged in and supported many projects promoting human rights and freedom in the Middle East.