Food Bank Aid – North London Network
Category: Collectathon
Support your local Food Bank by donating food directly through the Food Bank Aid Network.
Food Bank Aid was set up in April 2020 to support North London food banks as they struggled with more than triple the normal demand through lockdown. Since then we have grown, thanks to the incredible support of our amazing volunteers and donors. We now collect and deliver much needed food and household goods to 16 food banks across North London, all of which have come to rely on our support.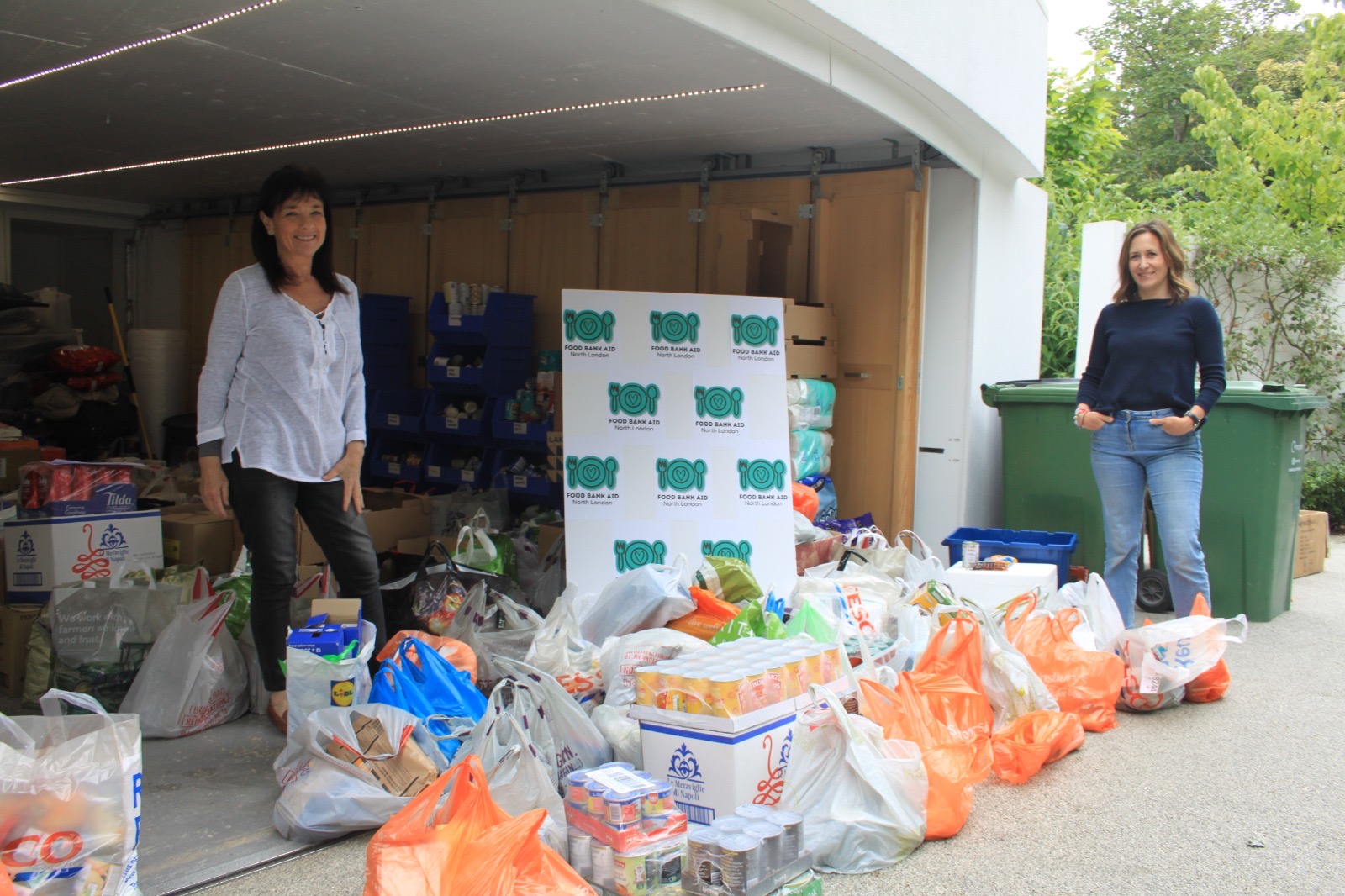 Through a network of 25+ residential drop off points across North London, we gather donations, sort them at our Highgate Hub and deliver car loads full of packages to each food bank. We are proud that, to date, we estimate that we have sent over 50,000 bags of goods to our food banks.
What makes Food Bank Aid unique is that by giving the food banks exactly what they are short of, they avoid stockpiling surplus items and have the right stock for the families that they support. It was clear to us that whilst one food bank had overstock of a product, another perhaps just a few miles away, would be desperately short. So we also created a network between the food banks so that they can share unneeded products with others who need it more.
Each week the food banks let us know what they need and we post a 'Shopping List' on social media. There are two key ways to donate to Food Bank Aid:
1. Take a donation of goods to one of our drop off points
2. Send a supermarket or other online delivery direct to our Hub
We also have regular volunteering slots to sort, pack, collect or deliver goods, as well as opportunities to create a new drop off point or organise a street collection of your own. We have also been fortunate to have many young people get involved by organising collections for their Bar or Batmitzvahs or volunteering by flyering or getting their schools & youth groups on board.
Please join our Facebook Group 'Food Bank Aid: North London' or follow us on Instagram @foodbankaid_nl to find out more. Please message us through these social media channels if you wish to find out the location of your nearest drop off point, or need information on how to send a food donation directly to the hub.
You can also email foodbankaid@gmail.com quoting 'Mitzvah Day' for this information